MORE THAN SKIN DOCTOR BABOR POWER SERUM AMPOULES We believe that beauty is more than skin deep, and that everyone deserves to feel their best. That's why our precise, cosmeceutical-strength ampoules are made for everyday people. Join us on this journey to unlock the most beautiful skin you ever had, and discover the emotional impact of the Doctor BABOR Power Serum Ampoules
REPAIRING, PROTECTION, STRENGTHENING. CERAMIDE Combines skin-identical ceramide 3, phospholipids, and sphingolipids with 2D Hyaluronic Acid
DISCOVER IT NOW
CALMING, STRENGTHENING, SOOTHING. BETA GLUCAN The innovative intensive skincare for instantly soothed and strengthened skin - Beta-glucan & micro silver
DISCOVER IT NOW
BRIGHTENING, ANTI-WRINKLE, PROTECTING. VITAMIN C Supplying the skin with 20% vitamin C and skin-identical linolenic acid to make it look smoother and evenly radiant, generating an instant glow effect.
DISCOVER IT NOW
HYDRATING, PLUMPING, SMOOTHING. HYALURONIC ACID The innovative composition of 8 different hyaluronic acid variants boasts maximum moisturizing and plumping after just one application.
DISCOVER IT NOW
FIRMING, SMOOTHING, ELASTICITY. PEPTIDES For lines, wrinkles, and loss of firmness PEPTIDES POWER SERUM AMPOULES combine 3 biomimetic peptides with organic silica and 2D Hyaluronic Acid.
DISCOVER IT NOW
THE REFINING INNOVATION FOR IMMEDIATELY SMOOTHER LOOKING SKIN RETINOL Combining two powerful active ingredients, stable retinol and biomimetic Tri-Peptide-1, effectively combat all signs of skin aging and improve the overall skin texture
DISCOVER IT NOW
MY SKIN, MY STORY
In a world that often demands perfection, we recognize that true beauty lies in our individuality. Our skin, being the largest organ we possess, tells a captivating story about who we are. At BABOR, we celebrate and honor your uniqueness by offering individualized solutions for your skin.
Join six Malaysians on their BABOR journey towards the most beautiful skin they ever had. With expert guidance and the Doctor BABOR Power Serum Ampoules, witness their remarkable transformation as they uncover the beauty that lies within.
TEMARA'S STORY
MORE THAN VITAMIN C
Embracing our Individuality
Step into the vibrant world of Temara, a 25-year-old fashion enthusiast, as she unveils her captivating voyage of self-discovery and embraces her individual path to beauty. From a young age, Temara was captivated by the enchanting realm of fashion. However, she found herself grappling with self-consciousness, as her skin didn't align with the idealized fair complexions often portrayed in the industry. Undeterred, Temara embarked on a transformative quest, investing in skincare that promotes a healthy and luminous glow. With an inviting smile, Temara extends a warm invitation for you to join her on this empowering journey of self-acceptance and the celebration of individuality.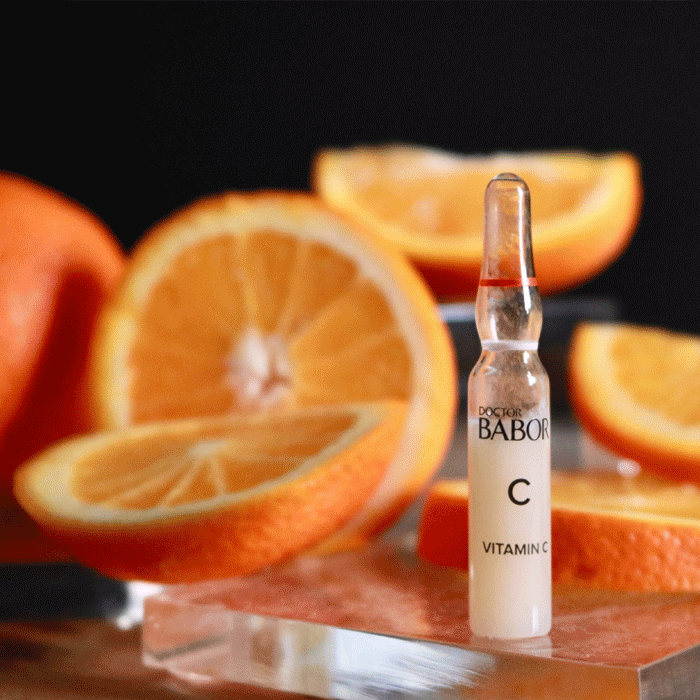 The Science Within
20% stable vitamin C and skin-identical linoleic acid are the most innovative combination of active ingredients to even out skin tone for a brightening boost.
Furthermore, the antioxidant effect of 20% vitamin C counteracts environmentally-induced skin aging and simultaneously promotes collagen synthesis to reduce lines and wrinkles. It contains hyaluronic and linolenic acids that moisturize the skin and brighten the complexion. They also strengthen the skin barrier for additional protection against external environmental factors and environmentally induced premature skin aging.
LAI YEE'S STORY
MORE THAN RETINOL
Empowerment through Self-Care
Step into the living room of Lai Yee, a contemplative 55-year-old homemaker, as she embarks on a transformative path of self-discovery. Having dedicated her time to raising her children and supporting them through every milestone, Lai Yee now finds herself facing the quiet emptiness of an empty nest.With a commitment to a skincare routine, Lai Yee embarks on a journey of transformation, finding healing and purpose in taking care of herself. Join Lai Yee on her empowering voyage of self-care as she finds renewed purpose, embraces her own growth, and recognizes the profound effect it has on her ability to make a difference in the lives of those she loves.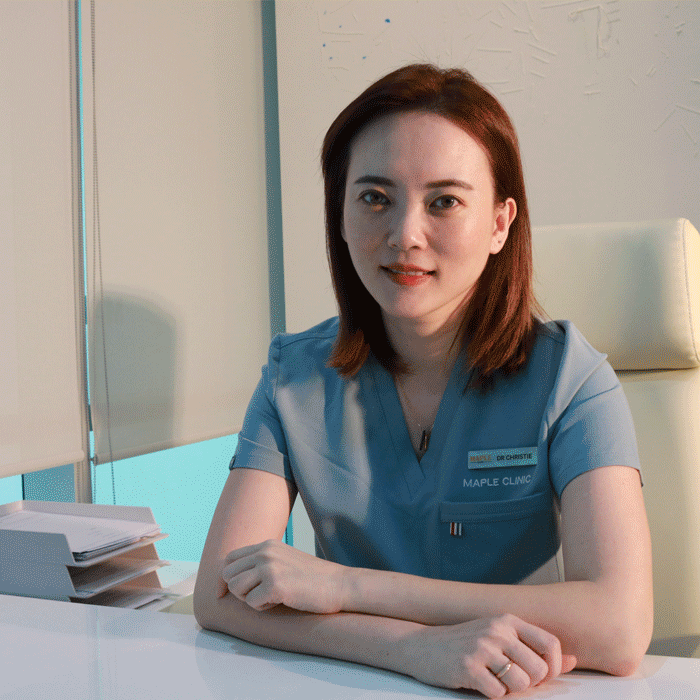 Beyond The Bottle
Effective combination of two active ingredients: to sustainably improve the skin structure, the intensive effect of retinol for skin regeneration is supported by biometric Tri-Peptide-1. The stable retinol in it stimulates collagen synthesis and inhibits collagenase, thus supporting natural collagen production in the skin, which is most active at night. This process contributes significantly to skin regeneration, which is further stimulated by retinol. The adjuvant biometric Tri-Peptide-1 activates the essential matrix proteins collagen and elastin for noticeably MORE skin density and firmness. Within one week, the skin texture is improved and fine lines and wrinkles are demonstrably reduced, leaving skin looking more balanced and even.
SHING QUEEN'S STORY
MORE THAN BETA GLUCAN
When you believe in yourself, the world will too
Empowerment shines through Shing Queen, a driven 30-year-old professional event emcee, as she shares her inspiring journey of self-discovery in the workplace. Amidst the demands of her role, Shing Queen realized the impact of first impressions and the weight they carry. Determined to embody confidence, Shing Queen embarked on a transformative skincare routine, unlocking her inner strength. Embracing her authentic self, Shing Queen discovered the profound truth that when she believes in herself, the world becomes her ally. Join Shing Queen as she radiates empowerment through her beaming smile, ready to conquer any challenge that crosses her path.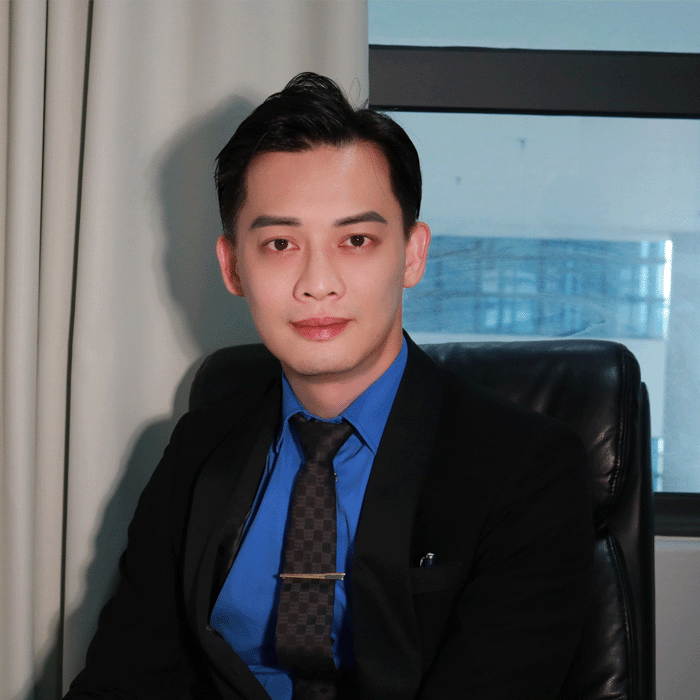 A Glimpse of The Ingredients
Irritated and stressed skin requires a gentle yet intensive skincare solution. Exactly this precise balance can be found in the active ingredient complex of Beta-Glucan Power Ampoules; they contain beta-glucan and micro silver with instantly soothing and relaxing effect. Beta-glucan – a bioactive polysaccharide derived from yeast – has a soothing and anti-inflammatory effect, which strengthens the skin's natural resistance and reduces redness, irritation, feelings of tightness, and itching. Once the skin's natural resistance is intact again, beta-glucan provides additional support to promote the skin's natural regeneration process and strengthens the skin. But the innovative combination of active ingredients with micro silver also counteracts existing skin irritations. The antibacterial effect of micro silver reduces superficial skin irritations and redness
CECILIA'S STORY
MORE THAN PEPTIDES
Youth is A Feeling
Step into Cecilia's world, a seasoned hairstylist at the age of 53, as she unveils her captivating journey of embracing her unique beauty. With three decades in the industry, Cecilia knows the importance of maintaining a youthful appearance. Society's relentless pressure to stay forever young takes its toll. Despite her efforts to reclaim youth through various endeavors, she realizes that aging is an inevitable process. Join Cecilia on her transformative journey, where wisdom and authenticity merge to redefine the true essence of beauty.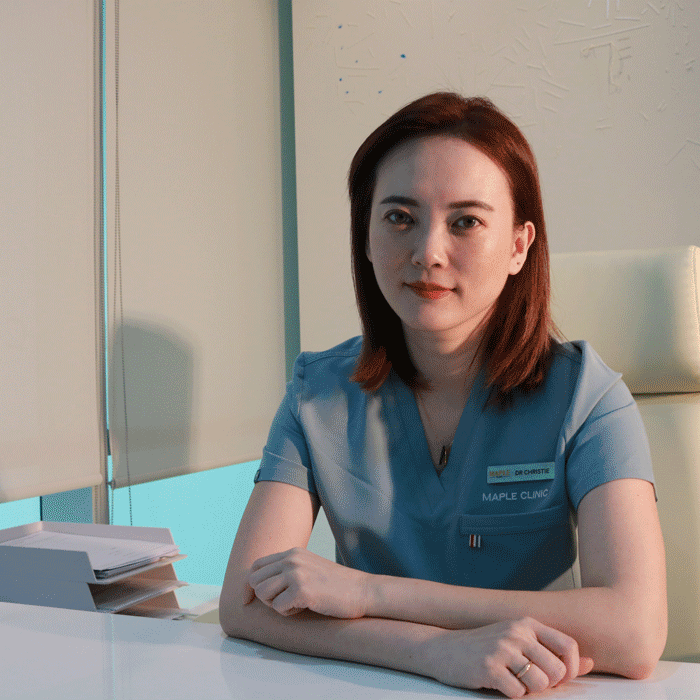 What's In The Bottle?
3 highly concentrated bioactive peptides stimulate the formation of the skin's natural growth factors in the epidermis and fibroblasts – EGFs and FGFs. They also promote cell communication between the dermis and epidermis for better cohesion between the two skin layers, which in turn boosts the skin's natural regeneration mechanisms. A positive influence on the extracellular matrix (ECM network structure) promotes skin elasticity and firmness. Organic silicon rounds out the Peptide Power Serum Ampoule by reorganizing and restructuring the skin's connective tissue, thus reducing lines and wrinkles.
MIKHAIL'S STORY
MORE THAN CERAMIDE
Embracing life's moments
Embark on an extraordinary journey alongside Mikhail, a 29-year-old adventurer, as he unveils his remarkable tale of embracing life's exhilarating moments. Mikhail invites us to witness his thrilling outdoor escapades, where he fearlessly conquers majestic hills and fearlessly takes on challenges, regardless of the weather. However, amidst his awe-inspiring exploits, Mikhail encounters a unique challenge: maintaining healthy skin while pursuing his passion-filled lifestyle.Join Mikhail on this transformative expedition, as he uncovers the secrets to radiant skin in the midst of his exhilarating pursuits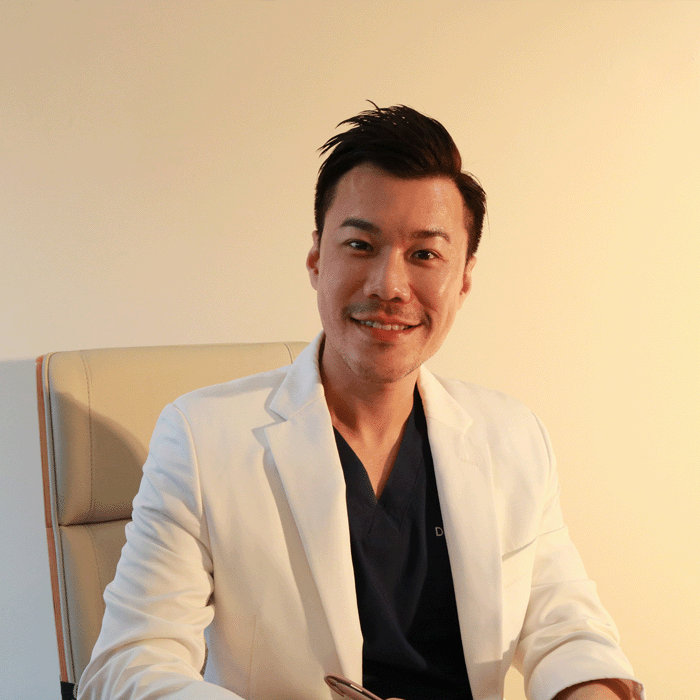 DIVE INTO THE FORMULA
The high-performance complex of skin-identical Ceramide 3, phospho- & sphingolipids, and squalanes provides the skin with long-lasting protection and strengthens the barrier. The special properties of these ingredients allows them to perfectly fuse with the skin's natural membrane lipids. They repair, strengthen, and improve the skin's natural barrier function, optimizing its own protective function. This way, the skin's moisture loss is also reduced. This main ingredient is supported by 2% niacinamide. Together, they reinforce the skin's protective barrier and help regulating the skin's fat content.
EDWARD'S STORY
MORE THAN HYALURONIC ACID
A Reminder of Beauty that Life has to Offer.
Step into the shoes of Ed, a 30-year-old accomplished business director, as he graciously invites you to experience life through his remarkable perspective. For Ed, true enjoyment extends far beyond extravagance; it is a celebration of refined taste. Amid moments of vulnerability, he contemplates the significance of grounding oneself and prioritizing self-care. It is in these introspective moments that Ed recognizes the value of investing in products of the highest caliber, ones that bestow a touch of luxury and indulgence to his daily routine. Embrace the journey alongside Ed as he gracefully navigates the realms of elegance, distinction, and self-care.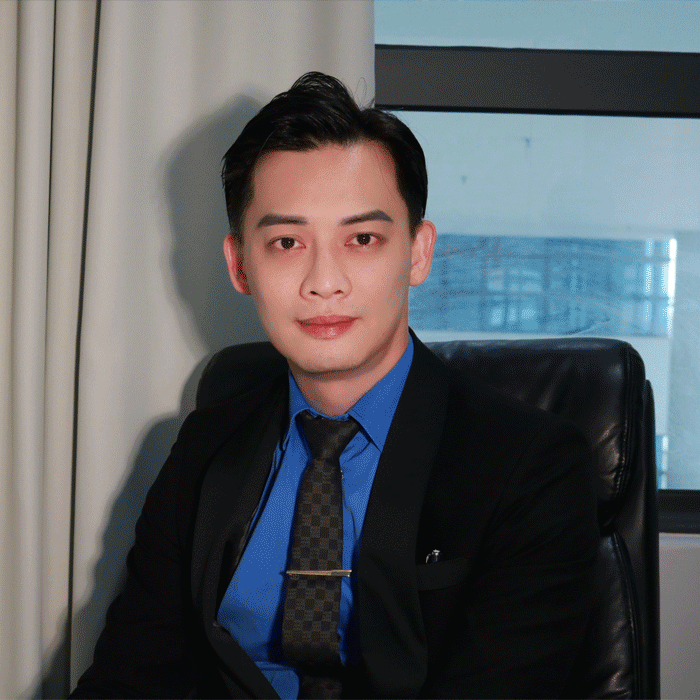 Indulge in Hyaluronic Acid
Experience a breakthrough in skincare with the world-famous BABOR ampoules now enhanced with an innovative 8D hyaluronic acid complex. This revolutionary combination of high- and low-molecular as well as cross-linked hyaluronic acid variants sets new standards in daily skincare. By penetrating deep into the layers of the epidermis, the advanced composition boosts moisture absorption and creates a protective film to prevent moisture loss, optimizing the skin's hydration balance.
Embrace the next level of moisturizing skincare and unlock your skin's potential with this powerful formula.
LOCATE YOUR NEAREST BEAUTY SALON / CLINICS
LOCATE NOW