24 DAYS TO PERFECT SKIN
EXPERIENCE THE BABOR MIRACLE
Sidestep the pre-Christmas stress and pamper your skin with the concentrated active ingredient power of our intensive ampoule treatment series. Indulge your senses when you open our dreamy Advent calendar and experience exclusive beauty power behind 24 enchanting BABOR doors. With radiant skin and an incomparable skin sensation, nothing stands in the way of the most wonderful days of the year. If you are looking for a pre-Christmas gift for a loved one? This luxurious Advent calendar is the perfect surprise.
SPREAD THE JOY AND HAPPINESS THIS FESTIVE SEASON
Buy
AMPOULE CONCENTRATES
Advent Calendar 2021
Immerse yourself in the magical world of BABOR and venture into the chapters of the...
RM670.00* / 48 ml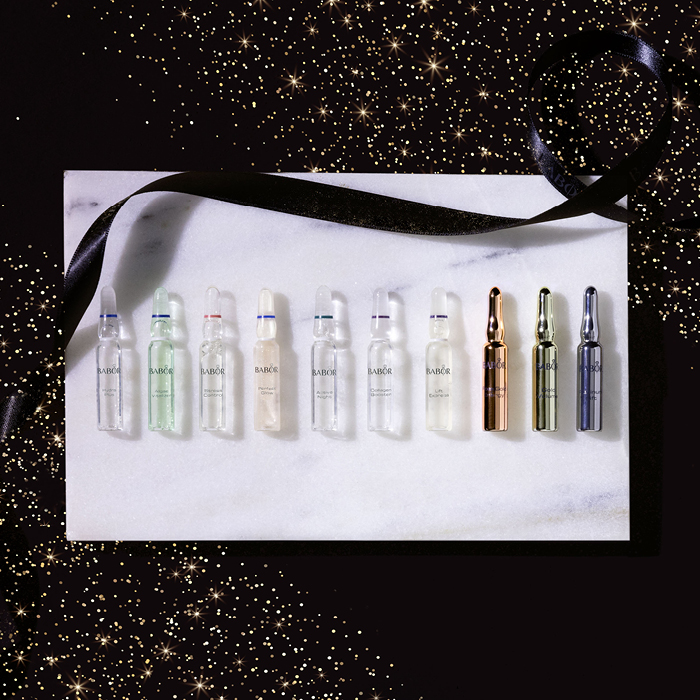 24 DOORS TO RADIANCE
Our 24-day recovery treatment for radiant skin at Christmas
MINIMUM EFFORT MAXIMUM EFFECT. With the intensive 24-day treatment series to nourish your skin with precious active ingredients that build, protect, and tighten.
Hydra Plus & Algae Vitalizer ampoules for intensive moisture penetration as an ideal base so that the skin can absorb active ingredients.
Stress Control & Perfect Glow ampoules keep the skin moisturized and give the complexion a naturally fresh glow.
Active Night, Collagen Booster & Lift Express ampoules ensure skin regeneration in the 2nd week of care, which is replaced by an effective anti-aging program.
Our Precious Collection pampers your skin in the last week before the big party - gold and platinum flakes provide a golden shimmer and a visibly smoother and more even complexion just in time for the holidays.
SHOP NOW
JOIN US ON A FAIRY-TALE JOURNEY INTO 24 DAYS OF DISCOVERY
Immerse yourself in the magical world of BABOR and venture into the chapters of the BABOR fairy tale. Behind each little door is one of 24 perfectly coordinated active concentrates – for radiantly beautiful, more youthful skin and a refreshed appearance for Christmas.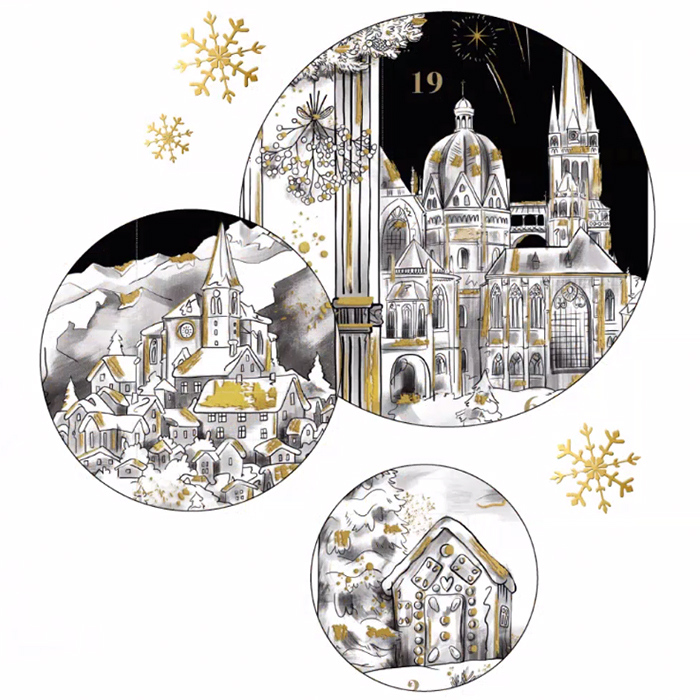 CHAPTER 1:
ONCE UPON A TIME
There is a hint of cinnamon and cloves in the air.
You discover the BABOR location in Aachen and admire the Aachen Cathedral while you stroll comfortably through the snow-covered Christmas village and snack gingerbread from Aachen.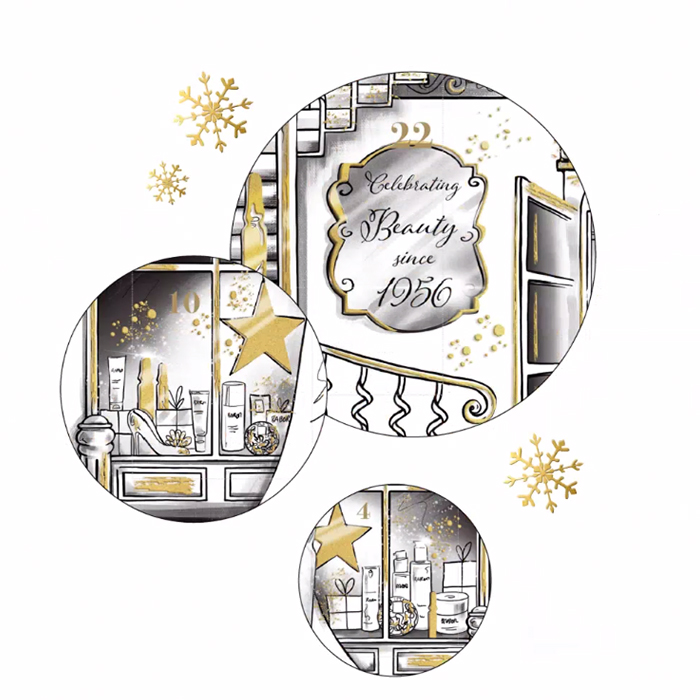 CHAPTER 2:
FASCINATING PRODCUTS
What is shining in the shop window? Beautiful products and packaged so nicely.
Now you understand why a large sign with the words "Celebrating Beauty since 1956" adorns the entrance!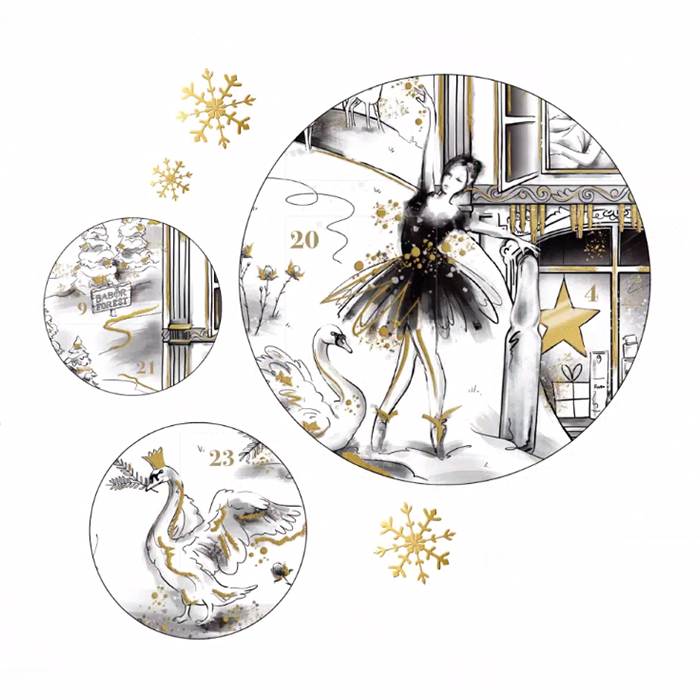 CHAPTER 3:
EMPOWERING WOMEN
A gentle sound lets you move on. A dancer appears, she has a positive aura with strength and calm, as she dances there just for herself, at the Swan Lake. She shines from within.
"What a beautiful woman!" You think.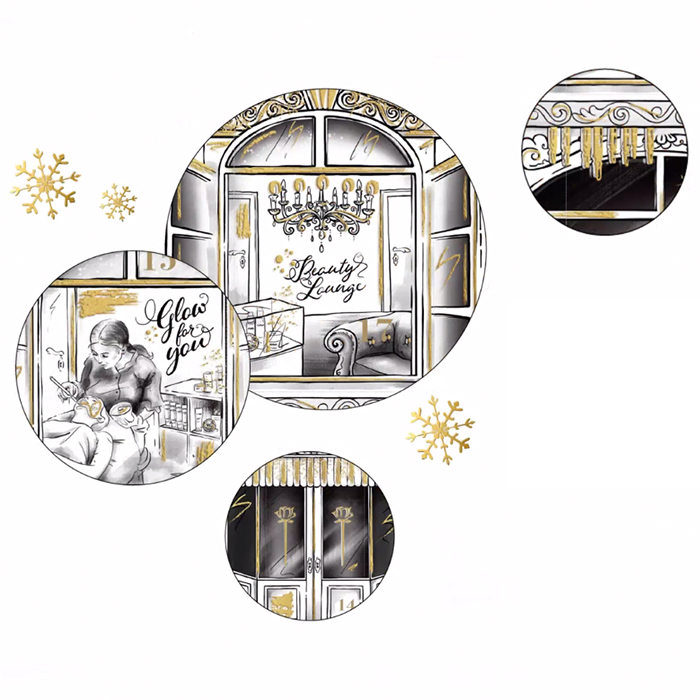 CHAPTER 4:
STUDIOS IN AT LEAST
The snow flurry drives you on. The ice ampoules sparkle above you and you enter the BABOR house. A rose shows you the way and leads you to the first floor. There you forget the Christmas stress and dive into the Beauty Institute.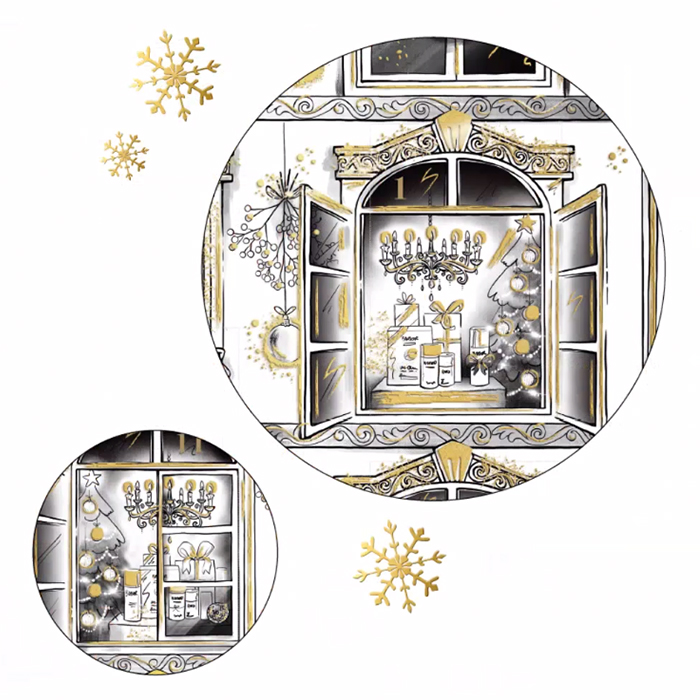 CHAPTER 5:
YOU ARE WORTH IT
You follow a softly whispering male voice up a spiral staircase to the second floor. In the candlelight of the chandeliers, you can see lavishly decorated tables of gifts that are just waiting to give away joy.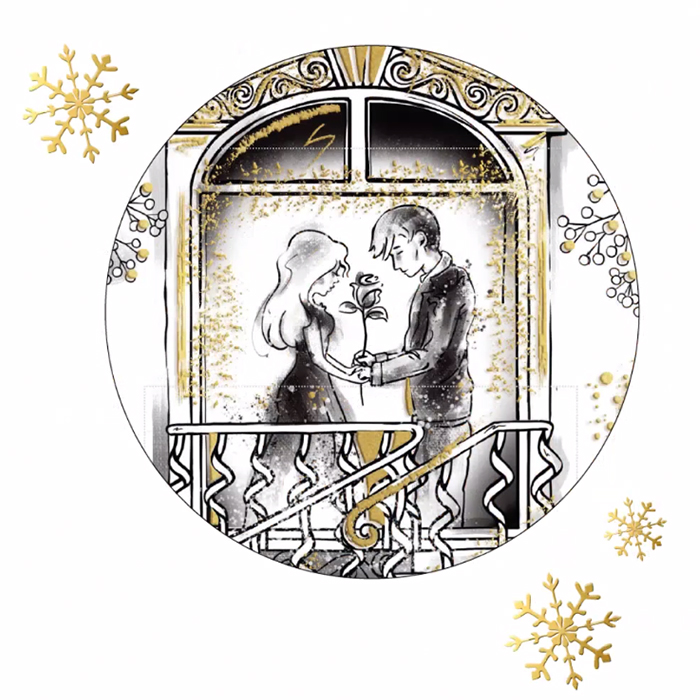 CHAPTER 6:
BABOR LOVE
You hear the voice again and peer through a keyhole. You see a man who, in love, hands a rose to a woman.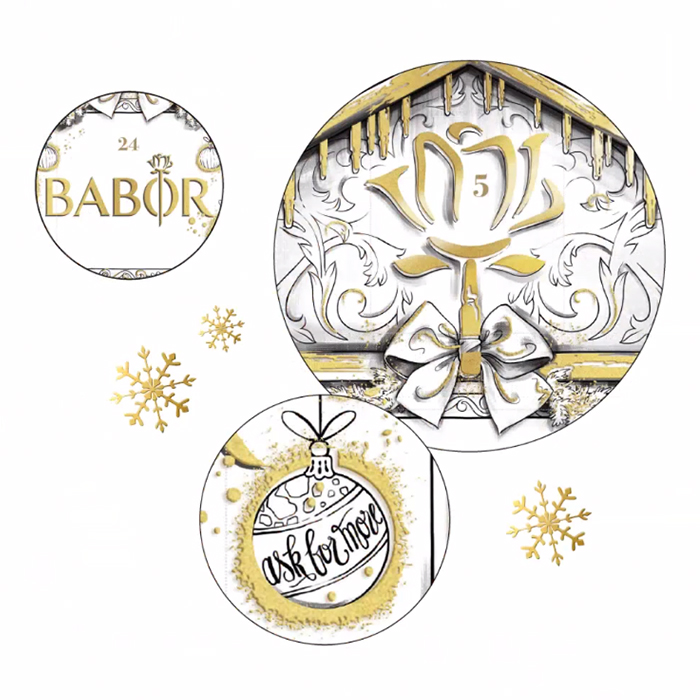 CHAPTER 7:
OUR PROMISE
You don't want to disturb any further and look over a gallery up to the fourth floor. The windows of the future are still closed, but a small Christmas ball gives you a promise for the next 65 years of the BABOR house .... ASK FOR MORE